Easy Cranberry Vodka Christmas Punch Recipe
Nov 21, 2020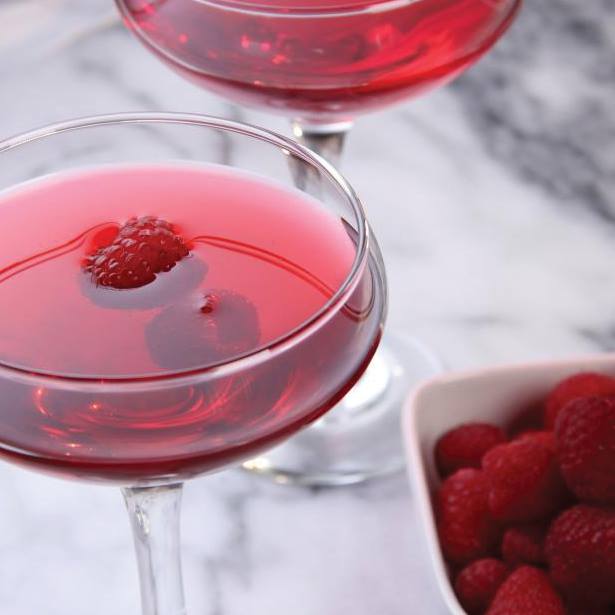 Like Halloween is all about everything spooky and haunting looking drinks, Christmas is all about red-colored drinks. Incorporating red color in all your Christmas party preparations makes it all Christmas perfect instantly. Be it the red Christmas cap, red Santa Claus dress, or red-colored drinks, the only theme that suits Christmas best includes a hint of red in it. Therefore, nothing beats the evergreen cranberry vodka Christmas punch recipe when it comes to thinking about Christmas drinks.
Cranberry provides the right red color texture to the drink that compliments the entire occasion very well. Moreover, punches are super easy and convenient to make for many people and can be prepared ahead of time.
Cranberry Vodka Christmas Punch Recipe
Let's quickly jump to the recipe. Here are the main ingredients you will need to make the best Cranberry vodka Christmas punch ever:
4 cups unsweetened cranberry juice
1 cup vodka of your choice
1 cup lime juice or lemonade
½ cup simple syrup
These are the four main ingredients for making the basic cranberry vodka punch. Also, if you are using a sweetened cranberry juice, you can skip the simple syrup as adding both of them will make your punch too sweet. The optional ingredients that can provide an extra taste and look to your punch include:
3 cups ginger ale or ginger beer
2 cups pomegranate seeds
Fruit slices, rosemary sprigs, and cinnamon sticks
Also, you are free to adjust the quantities of additional ingredients according to your choice and availability.
Recipe:
Here is how you need to start making your cranberry vodka Christmas punch. The steps include:
Take a large pitcher or glass container that could accommodate all the ingredients well.
To the container, add the cranberry juice, vodka, lime juice, ginger ale, and simple syrup. Mix all the ingredients well after adding the other additional ingredients, i.e., pomegranate seeds, fruit slices, and cinnamon sticks.
Once mixed well, chill it in the refrigerator for at least 2 to 3 hours if the main ingredients are not prechilled.
If they are prechilled, chill it again until ready for serving. If it is to be served, immediately add crushed ice to the pitcher before serving it.
Simple Syrup Recipe
If your cranberry juice is unsweetened, you can add simple syrup to your punch to make it sweeter. It is super easy to make simple syrup as all it needs is sugar and water.
Using Refined Sugar
If you have granulated sugar at home, you can turn your granulated sugar into refined sugar with the help of a mixer for making simple syrup.
Once you have refined sugar, add ½ the quantity of water to it until the sugar dissolves. Refined sugar dissolves quickly without requiring you to heat it. Use it immediately. You can add more sugar to it according to the preferred sweetness.
Using Granulated Or Castor Sugar
However, if you are using granulated sugar, you need to heat 1 cup of granulated sugar with 1 cup of water in a saucepan on medium flame until the sugar dissolves. Stir continuously during this time.
Turn off the flame and let the syrup cool down. You can also store it in the refrigerator for cooling down. You can also store your simple homemade syrup for up to 2 months in the refrigerator.
Tips To Remember
These tips can make a huge difference in how well your cranberry vodka punch is put together and served. Some of the things to keep in mind while making the best Christmas drink includes:
Use unsweetened cranberry juice with simple syrup. If you are using sweetened cranberry juice, skip the simple syrup. Both will provide a slight change in taste best in their aspects.
Chilled ingredients are key in making vodka cocktails. To save your time and a better blend of taste and enhanced flavors, prechill all your ingredients separately.
Ginger Ale should also be chilled before using. Add lime juice just when your punch is ready to be served.
Don't add crushed ice to your entire punch mixture, even if it is ready to be served. Put crushed ice in a separate bowl while serving. Adding crushed ice to the pitcher directly would change the whole drink's taste if the punch is not enjoyed immediately.
For a safer side, when serving, add the crushed ice to the serving glass and add the cranberry vodka punch over it.
You can also add ginger while serving only your guests enjoy fizzy drinks.
Too chilled outside to serve it as a Christmas drink? Wondering how a so-chilled drink can be perfect for your Christmas. You can heat the punch mixture in a saucepan for a while with all the basic ingredients added. You can also add 1/4th teaspoon of pumpkin pie spice to it. This acts perfect for chilled evenings and those with a compromised immune system.
You can also make your punch base as early as 12 hours. This will even provide a better taste to the drink as all the base ingredients will be blended well.
Your Turn
Prepare this absolutely delicious and easy to make Cranberry vodka Christmas punch and make the most of your Christmas party this year. Also, you don't need to have any cooking skills for making this go-to drink. It's all about measuring liquids in desired quantities and mixing them all. So, don't wait, and order Pristine Vodka in New York now to make this punch. 
[ssba-buttons]