Vodka Cocktail Recipes For Every Event
Aug 28, 2020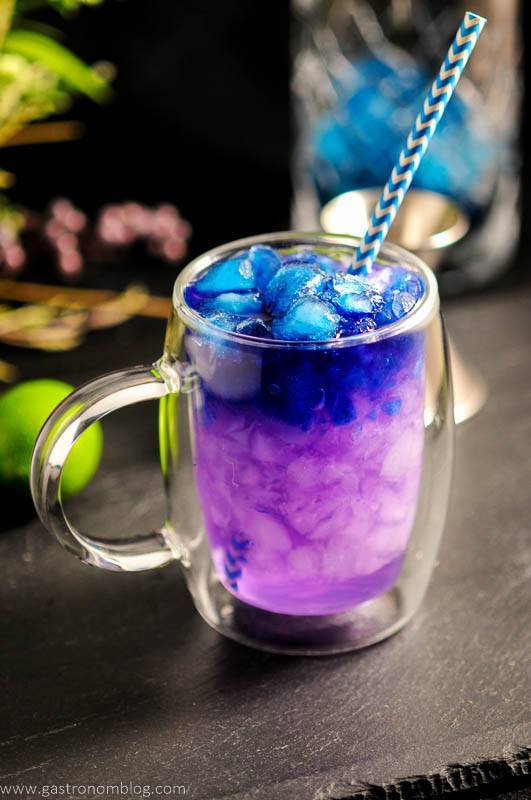 Vodka is one of the most versatile drinks and is often used as a base in multiple cocktail recipes. What makes vodka even more popular is that it has the lowest calorie content and zero carbs. Be it a fun get together in your lawn, a Christmas dinner, or a Halloween party – vodka can be a common denominator for all the drinks that you serve in these events. Here are a few vodka cocktail recipes that you could use for any drinking event.
Vodka Cocktail Recipes
 Victoria's Secret Cocktail
This simple pink cocktail looks all flirty and mysterious. You may think that bartenders will be tight-lipped about the secret of this recipe. Lucky for you, we have the recipe for you, and you would be surprised as this cocktail is extremely easy to make, and the ingredients are uncomplicated. This cocktail would be a perfect drink for a ladies' night.
Ingredients
2 ounces of strawberry flavored creme liqueur/Crème de Fraise
1 ounce of Pristine Vodka
Lemon juice
1 orange/tangerine for the garnish
Pour all ingredients into a cocktail shaker. Fill the shaker with ice and then shake well. Pour the mix into a cocktail glass with some ice. You could add a slice of orange on the side of the glass to make it look fun and flirty.
Limoncello Mule
Citrusy in flavor, the Limoncello mule is a perfect drink on a hot summer's day. The ginger beer with a lemon-lime flavor gives this cocktail a refreshing zing which makes it an awesome drink for outdoorsy events such as brunches and picnics
Ingredients
1-ounce limoncello
1 ounce of Vodka
1 Ginger beer
1tsp lemon/lime juice
1 lemon
Mint
You could use lemon-lime flavored ginger beer too as an alternative to ginger beer and lime juice. Add all the ingredients into a julep cup with some ice and mix well. Use a lemon wheel and some mint leaves as garnish.
Vampire Kiss Martini
Are you a fan of books and movies with fictional characters who are extremely good-looking and thirsty for your blood? This is the perfect drink for people who have crushes on the most handsome vampire characters on-screen, such as Edward Cullen or the Salvatore brothers. Perfect for a Halloween party or a vampire movie marathon party.
Ingredients
1 ½ ounce of Vodka
¾ ounce raspberry liqueur
1 ½ ounce Prosecco/Champagne
Red food coloring
Sugar
Once all your ingredients are ready, pour the vodka and half of the raspberry liqueur into your cocktail glass. Then top the mixture with some champagne or prosecco. Pour the remaining raspberry liqueur over the back of a spoon so that the liqueur falls into the glass and floats on top of the drink.
For the garnish, mix the sugar with some red food coloring and use it to all around the rim of your cocktail glass
Mistletoe Martini
As the name suggests, this is a special recipe for the holiday season. Are you tired of drinking regular wine, Irish liqueur, and eggnog? This refreshing drink is an alternative for those of you who want to enjoy a drink that is not as heavy and creamy as eggnog or baileys and is not as boring as regular wine. Mistletoe Martini is a refreshing drink with a raspberry punch to keep your spirits jolly during the holiday season.
Ingredients
1 ½ ounce of vodka
1 ½ ounce cranberry juice
 
½ ounce elderflower liqueur
½ ounce simple syrup
Fresh cranberries
Mint leaves
Gather all your ingredients in one place. Pour the elderberry liqueur, cranberry juice, simple syrup, and vodka into a cocktail shaker that has been filled with ice. Make sure that you do not put too much ice and fill the shaker only halfway with it. Shake the mixture well and then strain it into a martini glass. Add a few cranberries, and some mint leaves into your glass as a garnish.
Vodka Sunset
Just the opposite of a tequila sunrise. Vodka Sunset is a perfect mix of orange, cranberry, and vodka, which gives a tangy and refreshing drink. It is easy to make at home and a perfect cocktail for a sundowner party.
Ingredients
1 ½ ounce Vodka
84 ounce cranberry juice
3-ounce orange juice
Orange
Cherry
Gather all your ingredients together. Cut your orange into a wedge and keep it aside. Take a tall glass and fill it with ice up to the brim. First, pour in the vodka. Add the cranberry juice and orange juice into the glass and stir well. Use the orange wedge as a garnish and add a cherry into the glass too.
Chilli Vodka
This special cocktail is definitely not for the faint-hearted. Its fiery flavor makes it a lovely drink for all those who are a fan of spicy food.
Ingredients
1 tsp of salt
Club Soda
2 ounce of Vodka
Lemon Cordial
1 or 2 green seedless chili pepper
Lemon
Cut your chili and remove all seeds. Fill your cocktail mixer halfway with ice. Pour in your vodka and lemon cordial. Add chili into the mix and shake it well. Pour it into your cocktail glass and squeeze a little bit of fresh lemon juice into it, a pinch of salt and club soda. Stir the drink and serve.
Rose Vodka & Tonic
This is a fun twist to your classic gin and tonic. Rose Vodka and tonic is a perfect drink for weddings, bridal shower, and baby shower events. It's pretty, it's easy, and it really gives everyone a good kick.
Ingredients
1-ounce vodka
1 ounce Rose Liqueur
4 ounce Tonic water
½ lemon wheel
Rose petals
Take a regular old fashioned glass/rock glass and fill it halfway with ice. Pour your rose liqueur and vodka into the glass and stir well. After both drinks are combined, add your tonic water. Rub the lemon wheel around the rim of the glass and drop it into your drink. Add clean and safe rose petals to garnish.
Your Turn
So, these are some of our vodka cocktail recipes. If you have not checked out already, you may also check our last compilation of recipes here.
Don't forget to shout our favorite recipe in the comments below.
[ssba-buttons]